"We make a living by what we get.
We make a life by what we give"
Give It Forward Trust is using Swiss Philanthropy Foundation SPF as an umbrella foundation. SPF was established in 2006 as a non-profit hosting foundation to provide philanthropists with a simple, cost-effective way to achieve their charitable objectives.
Using this structure allows GIFT to focus on our philanthropic goals while reaching best practice and excellence in corporate governance.
Your donations to our structure may qualify for tax deductibility in Switzerland, the UK and other major jurisdictions.
GIFT is governed by a steering committee comprised of the founders: Roman and Sophie Pelka, and Christiaan de Lint. A representative of Swiss Philanthropy Foundation attends the meetings to formally validate decisions. Decisions on the orientation of the fund and project investments are taken upon the unanimous approval of the members of the Steering Committee. 
Roman Pelka has been active in the alternative investment strategy for over 20 years. Roman started his career in London for the European Bank of Reconstruction and Development. He then moved to private equity working for HG Capital and as a Managing Director at Carlyle. He then founded Montfort Capital in 2009 and Montfort Funds in 2014. 
Roman holds a Bacherlor in Business Administration from the University of Vienna and an Master of Business Administration from Insead and is a CFA charter holder.  Roman is Austro-Swiss; he is fluent in English, German, French and Spanish.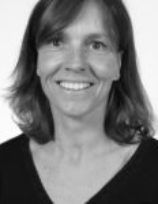 Sophie Pelka worked for 10 years in London, first in Leveraged Finance for Bankers Trust and Morgan Stanley and then in private equity for Charterhouse. She then decided to focus on raising her four children in Switzerland. She volunteered for her local skiing community and started to compete in ski touring races. 
Sophie holds a Bachelor's degree in Business Administration from the Université of Louvain-La-Neuve and a one year program at Georgetown University. She is belgo swiss and is fluent in English, French and German.
Christiaan de Lint is a founder of Headway Capital. Prior to Headway Capital, Christiaan was part of the investment team of Coller Capital. Before Coller Capital, Christiaan worked in Citigroup's Alternative Investments Strategies group in London. Christiaan started his career in the corporate banking department of Citibank where he worked in both London and New York.
Christiaan has a Bachelor's degree in Economics, Business and Law and a Master of Business Administration from the University of St. Gallen, Switzerland and is a CFA charterholder. Christiaan is Swiss-Dutch; he is fluent in English, French and German.