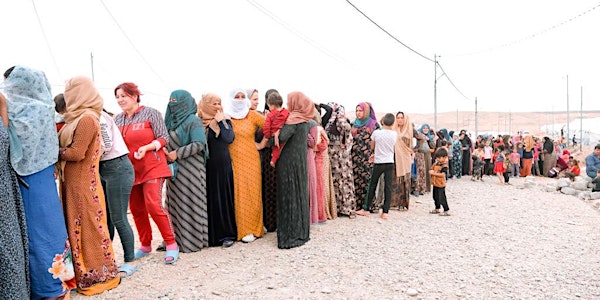 What is Smart Philanthropy?
Our expert panel will explore the urgent need to make giving smarter and ways in which NGOs can maximise the impact generated by funding
About this event
In this panel on 'smart philanthropy', the Lotus Flower will be joined by two inspiring guests from the world of charitable giving: Atalanti Moquette, the founder of Giving Women, and Sophie Pelka, co-creator of the Give It Forward Trust (GIFT).
As part of the Skoll World Forum's Ecosystem Events, the panel will see Atalanti discussing the growing need to help charities with capacity-building, learning, mentoring and community-building ideas. Meanwhile, Sophie will explore the difference between "heart" and "impact" philanthropy, and present a case for unrestricted and multi-year funding.
The panel chair is Taban Shoresh, CEO of the Lotus Flower, which has to date impacted on 40,000 women and girls through three project pillars aligned to the 2030 SDGs. Representing the on-the-ground community, the Lotus Flower's Regional Director Vian Ahmed will also discuss the benefits of flexible giving for maximum impacts.
The 60-minute panel will also welcome comments and questions on the topic of smart philanthropy.
Date and time
Fri, 8 April 2022
14:00 – 15:00 CEST
Location